12 December 2022: Guido Cianciulli, founder of ACCA software, Tristan Garcia and Frédéric Suard, co-founders of WiseBIM, announced the entry of WiseBIM into the ACCA group through a significant equity investment by ACCA software in WiseBIM accompanied by a shared strategic development plan.
ACCA software is one of the leading BIM software companies. It is strongly committed to the development of software and services based on open standards and ensures a full BIM process in openBIM®. Today ACCA software is the market leader in Italy and is growing strongly on the international market.
WiseBIM is a French company specializing in artificial intelligence and deep learning for BIM. It develops unique and innovative technologies to generate, for example, BIM models automatically from existing 2D drawings or images.
ACCA and WiseBIM, with their easy-to-use solutions, encourage all types of building professionals to switch to BIM.
Both European companies share the same missions, visions and a strong attitude towards innovation. They focus on data management with an emphasis on open formats and openBIM® in order to provide interoperable solutions for all.
WiseBIM brings to ACCA's business ecosystem a strategic know-how in artificial intelligence and a qualified presence in France. At the same time, ACCA software provides WiseBIM with in-depth expertise and BIM solutions to support the digitization of buildings of all sizes.
The upcoming developments will focus on different strategic actions:
Apply of artificial intelligence to the management of BIM models and processes to simplify and support information exchanges, particularly in openBIM® formats.
Build through WiseBIM a high presence on ACCA technologies in the French territory to support products, services and even customized developments for large users.
Conduct R&D projects and develop innovative technologies based on artificial intelligence.
Jointly contribute to the development of openBIM® approaches and transform BIM to openBIM® globally.
This alliance is based on the common vision to provide AECO professionals with easy-to-use, online, openBIM® and cost-effective solutions.
Together, ACCA software and WiseBIM will mark the beginning of a new era for architecture, engineering, construction, operation and maintenance.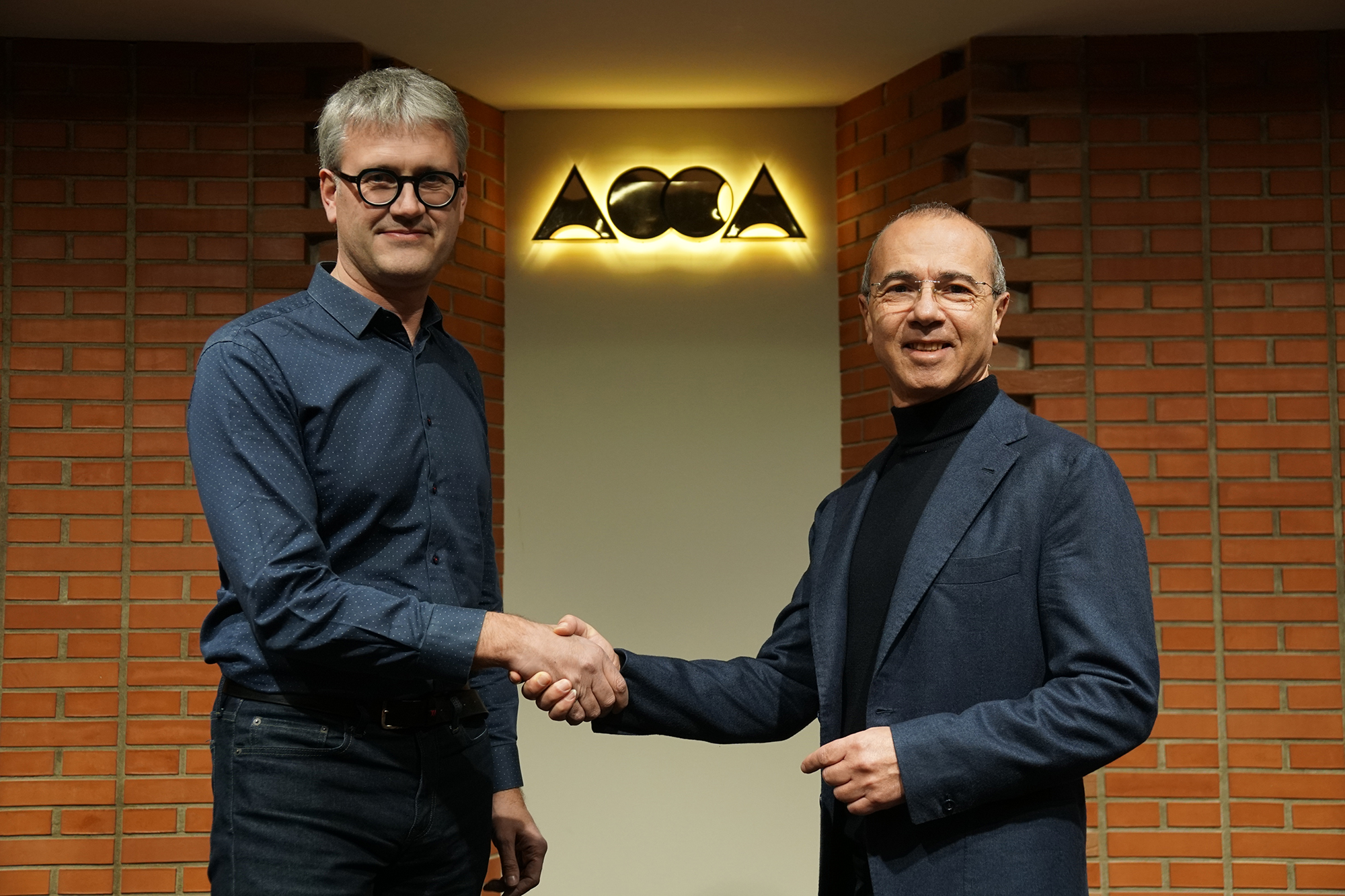 ©ACCA software: Tristan GARCIA  (WiseBIM) and Guido CIANCIULLI (ACCA software)
"This partnership is a real opportunity for WiseBIM to grow alongside a leading software company that shares our values. I am confident that together we will continue to expand the use of BIM on a much larger scale."
"I am convinced that artificial intelligence and machine learning applied to BIM models and processes significantly increase the value that the AECO sector can gain from the ongoing digital revolution. WiseBIM's entry into the ACCA group immediately allows the implementation of new solutions to facilitate the digital transition of the building sector and to develop products and services adapted to the major changes that await us in the near future."
About ACCA software

Founded in 1989 in Italy, ACCA software has established a strong position in developing software solutions for the architectural, engineering and construction industries. The simplicity and advanced technology that characterize ACCA's software solutions, have revolutionized the construction industry by increasing productivity in the practices of engineers, architects, surveyors, construction and installation companies, schools and universities. ACCA software is the N°1 IFC-OpenBIM® expert and has the highest number of IFC certified software solutions.

About WiseBIM

Created in 2017 in France, WiseBIM is a Deep Tech company that emerged from the French Atomic Energy and Alternative Energies Commission. In particular, it develops innovative online solutions based on Artificial Intelligence that facilitate and accelerate the generation of interoperable digital models from existing data. WiseBIM is positioned on the existing building and infrastructure markets.

Download the press release