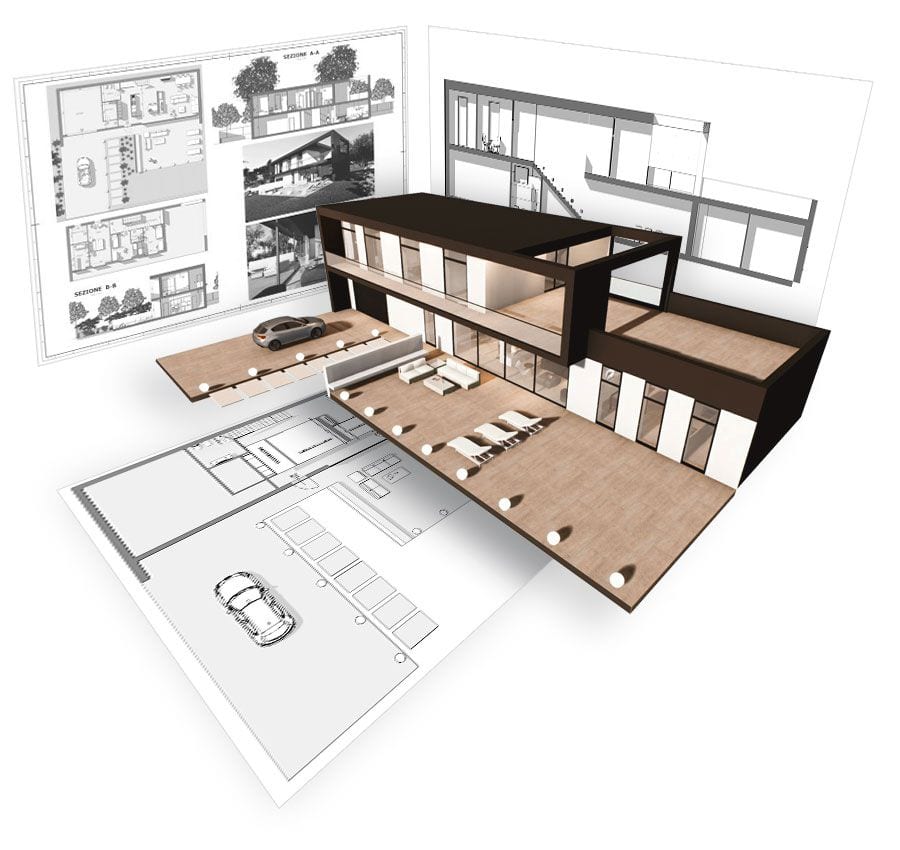 A competitive 3D/BIM design software. It is a powerful and revolutionary tool for architecture, interior design, exterior design, technical installations and all other aspects of design.
With Edificius you can design architecture, exterior spaces and gardens, interior design, HVAC, plumbing and electrical installations without the need for other software.
Edificius has dynamic integration with Sketchup®, Grasshopper®, Revit® and Blender® for freeform modeling.
Import and export the architectural BIM model in IFC format. Get topographic data and surveys directly from Google Maps™ mapping.
All the features of Edificius
Architectural design workflows with demolition and reconstruction interventions
Interior design
Landscape modeling and outdoor space design
Point Cloud to BIM
Specific editor for existing historical heritage
Modeling and sizing of MEP plant systems
Time management of projects
Data extraction from the bill of quantities, analysis and cost evaluation
Photorealistic rendering
Real-Time rendering
Immersive Virtual Reality
Library of thousands of continuously updated BIM objects, textures, CAD blocks and 3D models
Discover Edificius in video