Paris, France - WiseBIM, a company specializing in artificial intelligence for BIM, is now an official reseller of ACCA software solutions, an Italian software company in the field of BIM, particularly in openBIM®.
WiseBIM is therefore considerably expanding its portfolio by including these cutting-edge BIM solutions for all professionals who contribute to the entire building life cycle.
Each professional can find innovative solutions from the design of the project to its implementation, maintenance and operation. Moreover, all solutions are based on openBIM® standards and are recognised for their simplicity, efficiency, online accessibility and cost-effectiveness.
Via the WiseBIM affiliate program, you can benefit from free trials and purchase the software at a special price! Register now on our affiliate platform by clicking on the button below
Around hundred software products are now distributed by WiseBIM including:
usBIM

 

| Online, BIM management software to view, manage, track and share BIM models, information and processes in open formats. Including 13 free online applications
usBIM.maint

 

| Facility management software to manage, maintain assets, track activities and deal with issues on a single platform
usBIM.platform

 

| The secure collaborative platform for managing information and processes in a single common data environment (CDE)
Edificius

 

| Powerful 3D/BIM building design software
PriMus

 

| BIM software for estimating, planning and controlling the costs of a project
EdiLus

 

|Structural engineering analysis software for new and existing buildings with reinforced concrete, steel, masonry and timber elements.
TerMus

 

| The software for dynamic energy analysis and simulation of buildings, thermal bridge calculations
Certus Scaffolding| BIM authoring software for scaffolding design and drafting of the scaffolding assembly, use and dismantling plan.
Certus HSBIM | BIM site management software (Health & Safety BIM)
WiseBIM will not only ensure the distribution and integration of ACCA's innovative software solutions, but also provide access to the highest quality training and support for an optimal user experience.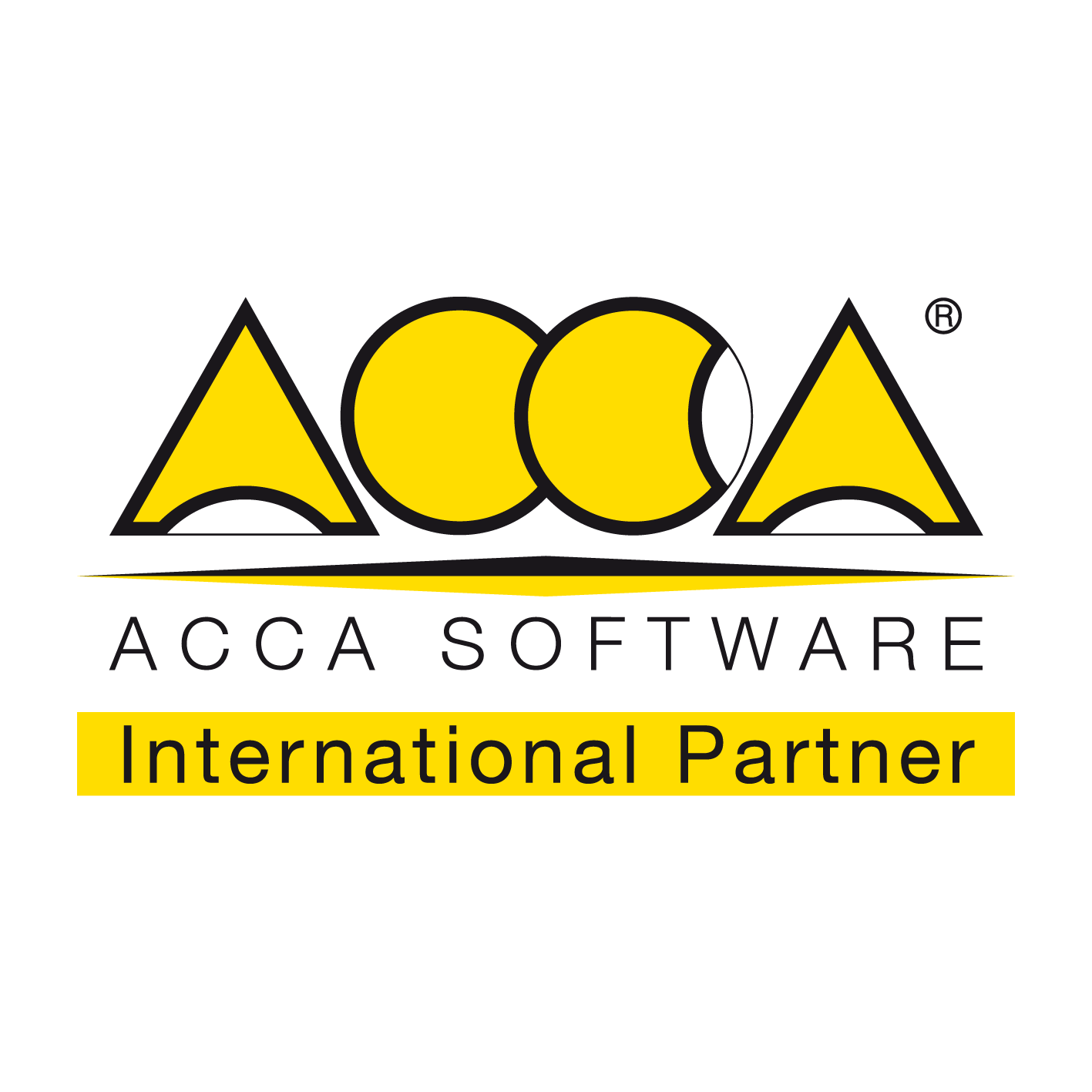 "WiseBIM is proud to promote ACCA software solutions in France and internationally. Their leading technology is fully aligned with our vision of openBIM® and innovation. With their breadth of solutions, we are confident that our clients will benefit from an exceptional level of performance and smoother collaboration for their ever more ambitious projects.
We look forward to explore new frontiers and build a more sustainable and intelligent future for the AECO industry."
For any additional information or to book a meeting with us, please contact our team: contact@wisebim.fr
About ACCA software

Founded in 1989 in Italy, ACCA software has established a strong position in developing software solutions for the architectural, engineering and construction industries. The simplicity and advanced technology that characterize ACCA's software solutions, have revolutionized the construction industry by increasing productivity in the practices of engineers, architects, surveyors, construction and installation companies, schools and universities. ACCA software is the N°1 IFC-OpenBIM® expert and has the highest number of IFC certified software solutions.

About WiseBIM

Created in 2017 in France, WiseBIM is a Deep Tech company that emerged from the French Atomic Energy and Alternative Energies Commission. In particular, it develops innovative online solutions based on Artificial Intelligence that facilitate and accelerate the generation of interoperable digital models from existing data. WiseBIM is positioned on the existing building and infrastructure markets.